Timeline is a dynamic, responsive package displays items in a horizontal slider.
Timeline allows you to easily display your life history or company's story in a responsive horizontal slider with a free Title / Date for each slider.For the content of your slides, you have the CKEditor with all its features
You can also use this tool to create a timeline of your blog posts and display your content in an interesting design.
Through the settings, it's easy to adjust how the timeline looks and works. For example, you can change the order the content is displayed in, as well as filter the content based on your own criteria.
Features
Built with Bootstrap 5 Framework
100% Fully Responsive Design and Layout
Mobile Friendly
Customizable display for different devices
Unlimited Options including animation effects, slides behavior
Different medias support through the Rich Text Editor
Touch-enabled Navigation.
Day1
COCONUT OIL LIP SCRUB
Day2
CORNMEAL FACE EXFOLIATOR FOR SENSITIVE SKIN
Day3
LEMON ALOE VERA BRIGHTENING FACE MASK
Day4
HONEY-CACAO ANTIOXIDANT FACE MASK
Day5
EXFOLIATING HAIR AND SCALP DETOX OIL
Dry skin can be a consistent issue, which also includes your lips. In fact, A-list celeb makeup artist Molly R. Stern is such a big advocate of lip exfoliation that she even has her own recipe you can use while you're holed up.
INGREDIENTS
1 tbsp coconut oil
1 tsp brown sugar
Mint essential oil (optional)
​​​​​​​​​​​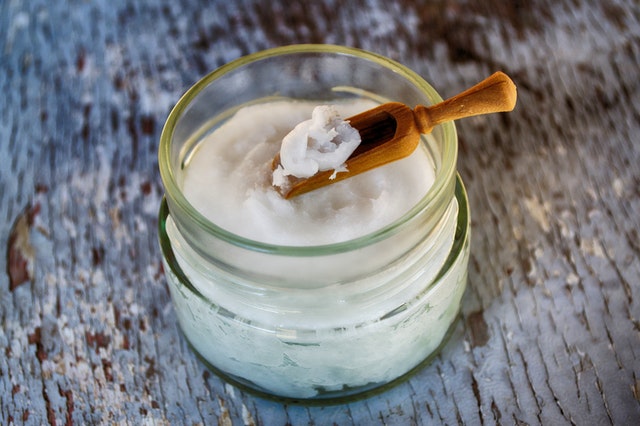 INSTRUCTIONS
Mix coconut oil and brown sugar in a bowl. Put mixture in an ice cube tray or on a small piece of foil to freeze for a few hours. "To make the application easier, get an old mascara wand and wash it with dish soap and water to clean," she elaborates. "After the scrub freezes, rub a chunk between your fingers to warm it, then use the wand in circular motions to massage the scrub in." Do that for three to five minutes, then rinse.
Ever wonder how celeb makeup artists like Suzie Kim achieve flawless application? It's all in skin prep! Even though you may not be wearing tons of makeup in hibernation, a consistent exfoliating practice is never a bad idea. "I mix this up once a week to keep my face glowing. It also helps my skincare products absorb deeper into my skin in drier months," she explains.
INGREDIENTS
1 tbsp finely milled organic cornmeal
1/2 tbsp organic honey
INSTRUCTIONS
Mix honey and cornmeal in a bowl. Wet your face and gently apply the mixture. "I usually start with my nose, then my chin and forehead, and finish lightly on my cheeks." Wash off and continue with your normal skincare regimen.
If your skin is feeling dull in quarantine, look to the favorite DIY concoction of Darren Tieste, co-founder organic and vegan clean skincare line Mizz Bloom. "This super simple and effective mask brightens and hydrates. Just grab a lemon and some aloe vera, and off you go," he adds.
INGREDIENTS
5 tbsp fresh aloe vera
Whole lemon
INSTRUCTIONS
Squeeze the whole lemon into a bowl. Add the aloe vera and mix gently. Apply evenly to your face for five to 10 minutes, then wash off.
Leave it to Beverly Hills glow queen behind Celeste Rodrigues Skincare to share an antioxidant-packed triple threat face mask. "Manuka honey is antibacterial and anti-inflammatory, and helps with redness and inflammation. Meanwhile, cocoa is an amazing antioxidant that'll instantly brighten up your skin. Lastly, avocado is extremely hydrating," explains Celeste.
INGREDIENTS
2 tbsp Manuka honey
2 tbsp avocado
1 tbsp cocoa powder
INSTRUCTIONS
Combine all ingredients in a bowl. Apply to freshly cleansed skin for 10 minutes. Wash off with warm water then moisturize.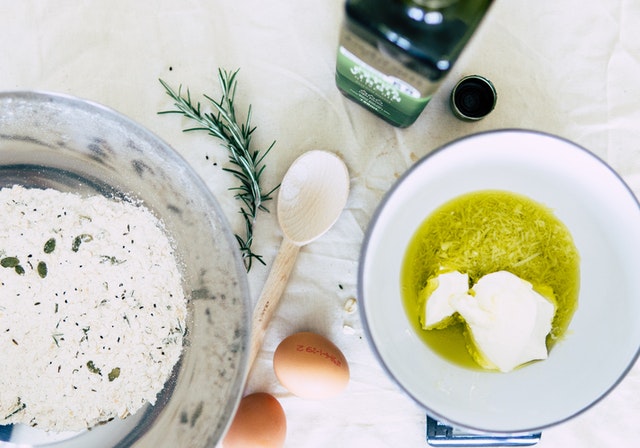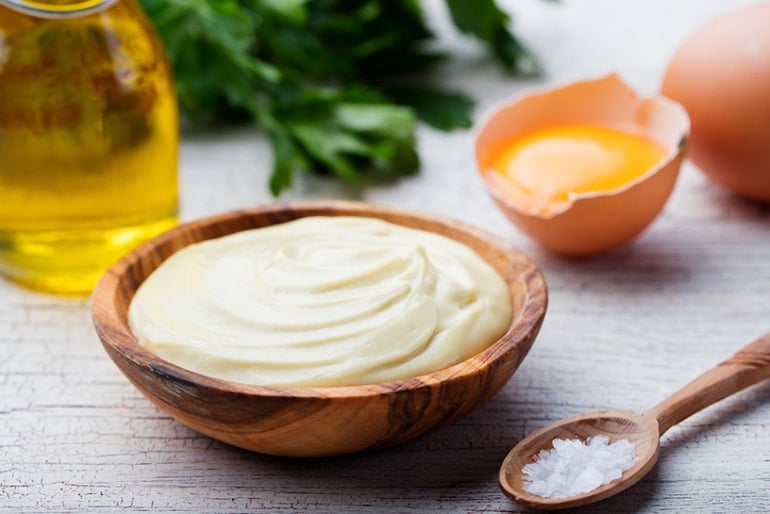 One of our top quarantine beauty goals is to grow out our hair and get it healthy. According to wellness expert Bianca Cheah-Chalmers (she's honestly #hairgoals), incorporating this one step into your bathing routine will make all the difference. "This DIY beauty recipe is good for dry shampoo buildup. It's also nice to use this for a couple of minutes of relaxation and de-stressing."
INGREDIENTS
Handful coarse sea salt or sugar crystals
Few tbsp pumpkin oil (or sub another oil)
INSTRUCTIONS
Simply combine a handful of coarse sea salt or sugar crystals (Bianca prefers salt crystals), with pumpkin oil. Mix them together into a paste. "Just exfoliate your scalp once per week in the shower with it and, boom, you're on your way to healthier hair," she attests.